Our Mighty Mission
Made with Love
We understand what living with food allergies is like, and we want to help other families avoid it. Our oldest daughter is allergic to most nuts. When our third child was born, we discovered Dr. Gideon Lack's groundbreaking research that found up to 86% of peanut allergies could be prevented by starting peanut foods in infancy. It gave us hope we could prevent another food allergy in our family, but nuts and nut butters are a choking hazard for babies, and the entire baby food industry is allergen-free. So we partnered with Dr. Lack and FARE co-founder Todd Slotkin, to develop a line of foods that made it simple to include peanuts and other common food allergies in infant diets, as pediatric guidelines now recommend.
Backed by Science
Dr. Gideon Lack is one of the world's leading pediatric allergists. His research has revolution­ized food allergy prevention and is transforming the way we feed our kids. Dr. Lack's groundbreaking Learning Early About Peanut Allergy (LEAP) Study found that most peanut allergies could be prevented by in­cluding peanut protein in babies' diets - early and often. And subsequent studies, including Dr. Lack's EAT Study , have shown this proactive approach can work for other foods as well. His research upended decades of outdated food allergy advice and led to new American Academy of Pediatrics guidelines recommending early peanut introduction in infancy.
Together we're on a mission to help end the food allergy epidemic, so all kids can reach their mighty potential!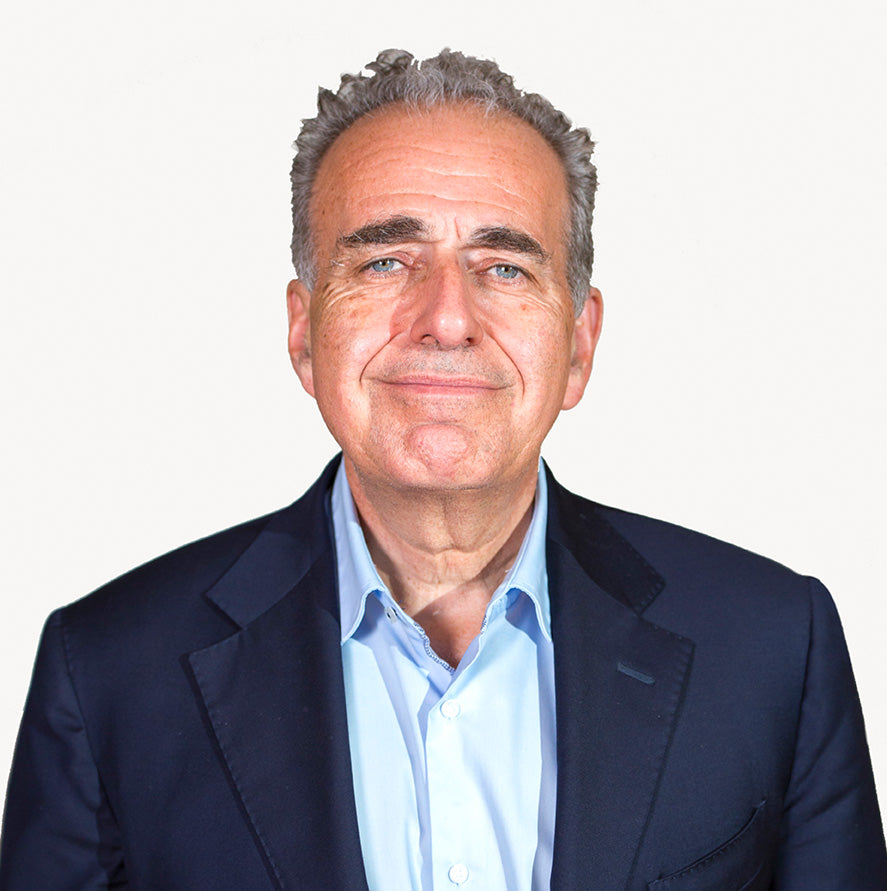 Our Mighty Founders
CATHERINE JAXON

Co-Founder + Co-CEO

Bio

J.J. JAXON

Co-Founder + Co-CEO

Bio

DR. GIDEON LACK

Co-Founder + Scientific Advisor

Bio

TODD SLOTKIN

Co-Founder + Advisor

Bio
What the Experts are Saying About Prevention
"We're talking about saving thousands and thousands of kids from peanut allergies."
Dr. Anthony Fauci
NIAID Director on the LEAP Study
"Peanut allergy has literally become an epidemic in recent years, and now we have a clear road map to prevent many new cases moving forward."
Dr. Stephen Tilles
ACAAI President
"The LEAP Study clearly indicates that the early introduction of peanut dramatically decreases the risk of development of peanut allergy."
Dr. Rebecca S. Gruchalla
Director of Allergy and Immunology, UTS Medical Center
"One of the most important things parents can do is feed their infants age appropriate forms of allergenic foods early, once they are tolerating other solid foods around 4-6 months of age."
Dr. David Stukus
Pediatric Allergist/Immunologist on NIH Expert Panel
"For a study to show a benefit of this magnitude in the prevention of peanut allergy is without precedent. The results have the potential to transform how we approach food allergy prevention."
Dr. Anthony S. Fauci
NIAID Director on the LEAP Study
"When we introduce peanut-containing foods early, the immune system can get used to it."
Dr. David Stukus
Pediatric Allergist/Immunologist on NIH Expert Panel
"Delayed introduction of solid foods, especially the highly allergenic foods, may increase the risk of food allergy or eczema."
AAAAI
American Academy of Allergy, Asthma & Immunology
"There is a magic window of opportunity, where you can introduce peanut-containing foods."
Dr. David Stukus
Pediatric Allergist/Immunologist on NIH Expert Panel
choosing a selection results in a full page refresh
press the space key then arrow keys to make a selection