How it Works
By sharing your unique affiliate code, ambassadors receive commission through our affiliate network. As an ambassador, you will:
Be in-the-know on all new product launches and campaigns
Gain exclusive access to advance samples
Receive insider discounts and custom codes to share with your community
Participate in our events
Receive special swag and more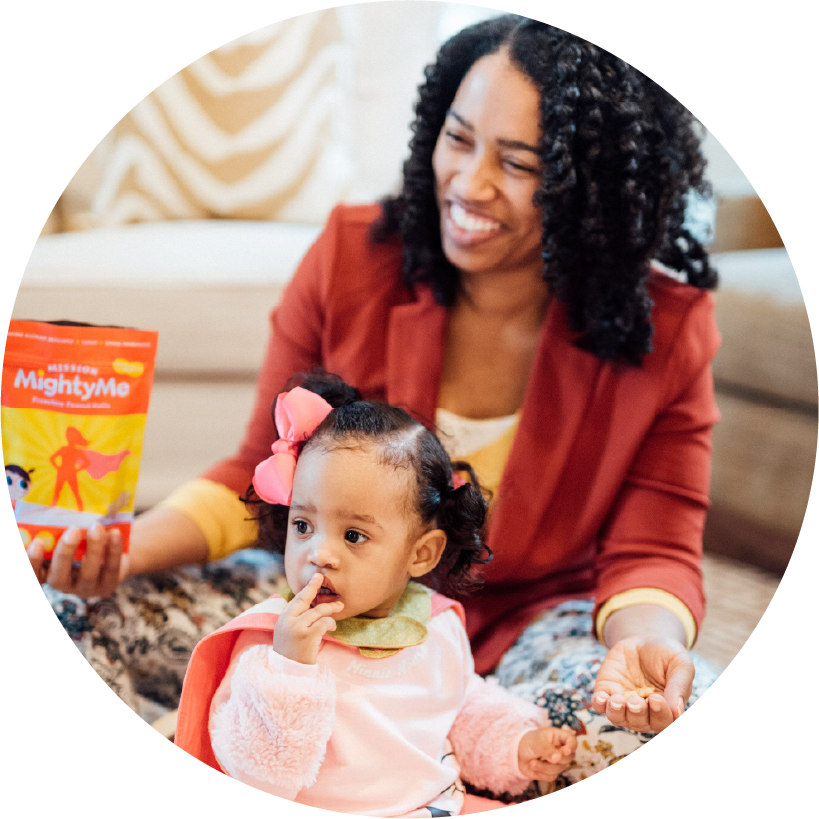 How do I become an ambassador?
It's super simple! Like most programs, we require a few things in order to be considered:
Align with our mission to provide a deliciously simple way to include peanuts and tree nuts in little diets.
Have an established following on Instagram or TikTok (minimum of 7,500 followers) and active engagement.
Include MightyMe regularly in high-quality content with commissionable links and start earning
Be based in the U.S.
Exclusive Perks Include
Get News First
Earn Commission
Exclusive Content Ideas
Free
Product
Product Sneak Peaks

Special
Swag